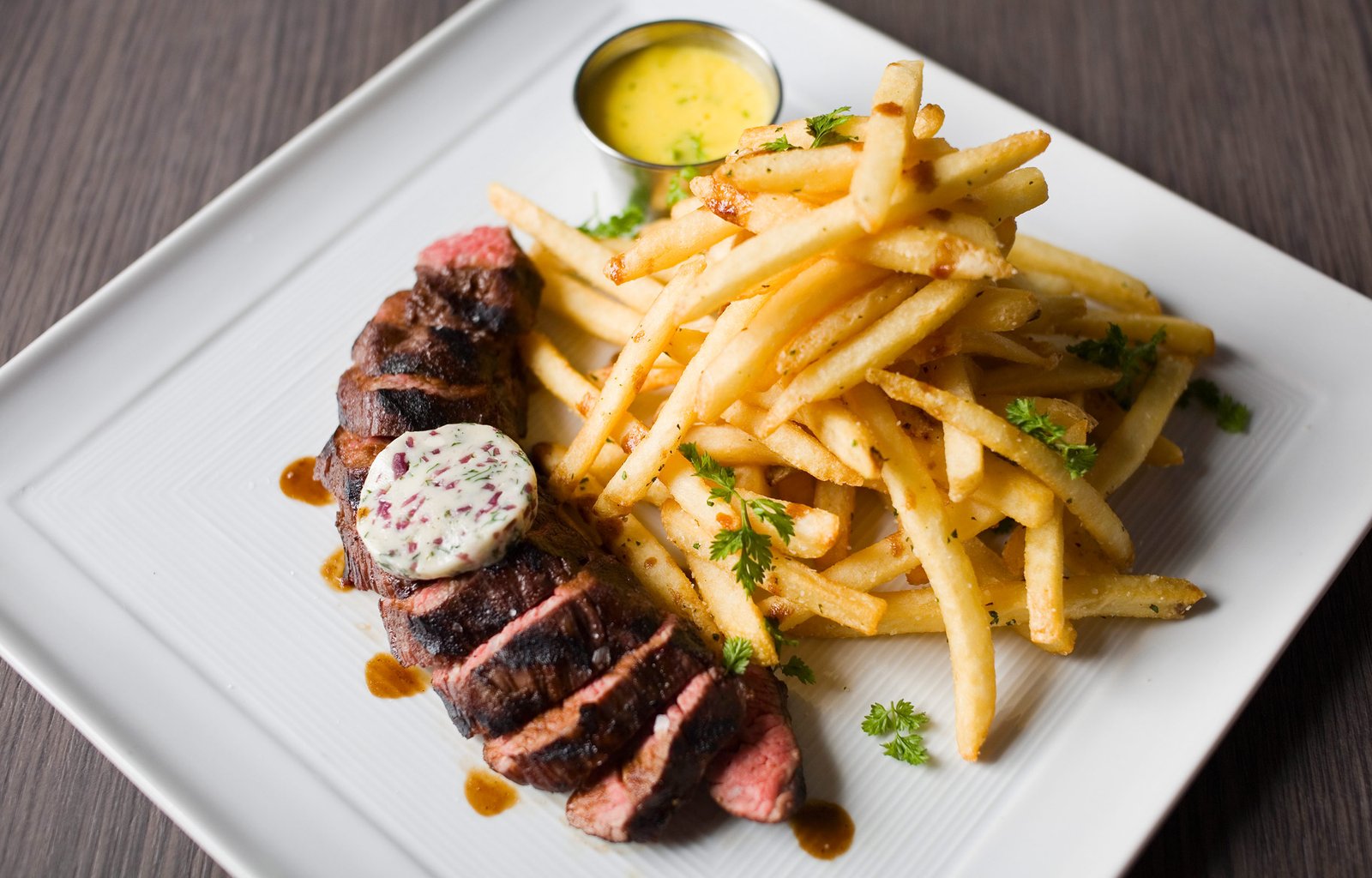 May 2014 | StyleLine Magazine
Royal Oak might attract a younger crowd, but not every restaurant caters to
that notion. With the recent arrival of Bistro 82, in the former Sangria space,
comes an entirely new point of view. Scott Sadoff, director of operations,
shares the juicy details about what's already known as the talk of the town.
Though obviously all are welcome, Sadoff says they appeal to a distinguished, slightly
older demographic. The sleek surroundings set the sophisticated tone.
"No question – when you walk in, you're transformed to a major market city, i.e. New
York or LA," he says.
The French-influenced, modern European bistro features fashionable décor with clean
lines and exquisite finishes. A backlit black onyx bar plays a starring role on the main floor,
while a white onyx bar lends panache to the second
level Sabrage ultra-lounge.
"We've done a ton of restoring," says Sadoff,
regarding their West Fourth Street and South
Lafayette Avenue location in the heart of Royal Oak.
"It's what we're really trying to do here."
Although the restaurant is flanked by two parking
structures, valet parking is among the perks. "We
never want to be complacent. We always want to
be appealing to our guests. We want them to feel
comfortable and have a great experience," Sadoff says.
He credits executive chef Derik Watson, formerly
from Tribute and Iridescence, with preparing
wonderful menus. "People of every age enjoy the food
and the service," Sadoff says.
Signature dishes include a bone marrow appetizer
($11), Wagyu Hanger Steak ($27) and Seafood
Bouillabaisse ($26). Their savory snack selection
consists of everything from spiced nuts and roasted
olives to whole grain, classic and pretzel croissants.
In addition to an extensive wine list, the drink
menu ranges from a colorful concoction called
Experience Z, prepared with locally made ZIM's
Polish, gluten-free vodka, to a champagne cocktail
with Perrier-Jouet.
The restaurant is open Tuesday through Sunday
for dinner only. The downstairs bar opens at 4 p.m.
with dinner starting at 5 p.m.
Bistro 82 is the ultimate location for special events. A private dining room with
AV capabilities that overlooks the dramatic wine cellar is available to rent. Sadoff
says they will also entertain inquiries about renting the entire restaurant.
On the upper level, Sabrage is open Friday and Saturday night from 10 p.m. to
2 a.m. A 960-gallon aquarium built into the disc jockey booth is part of the indoor
attraction, while an outdoor patio extends the European flavor.
"You feel like you're outside on a French terrace," Sadoff says. "It's great for
people-watching."
In addition, booths are available for bottle service at Sabrage, which stocks 240
bottles of champagne.
Despite their debut in the midst of a dreadful winter, newcomers have
embraced the unique venue from the start. With its stylish environment and
fabulous food, Bistro 82 is bound to become a hot spot for dinner and dancing
all under one roof.!
View Article >