Spring brings bunches of new metro Detroit brunches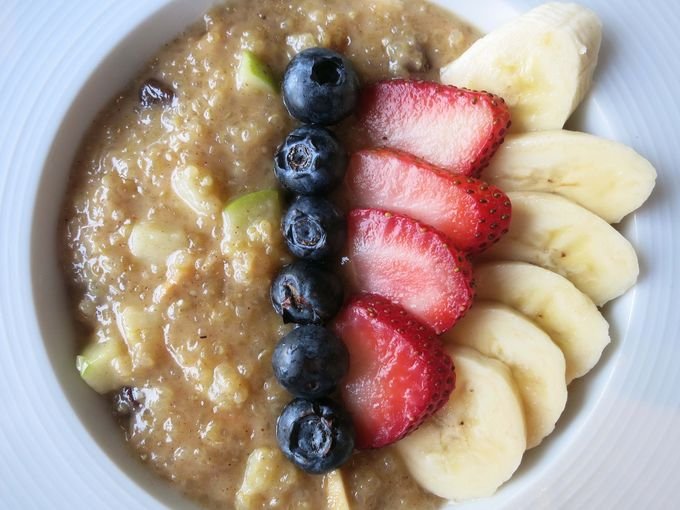 May 23, 2015 | Detroit Free Press
Like dandelions — but much more welcome — new brunches are popping up all over metro Detroit this spring. Spurred by increased competition among restaurants as well as warmer weather, the lazy Sunday morning repast seems to be having a moment here.

"Brunch just can't be ignored now. Especially in Birmingham, everybody is doing brunch," says chef-owner Paul Grosz, who recently added it to his schedule at The Stand in competitive downtown Birmingham. Not offering it, he recently said, is "like leaving money on the table."

It's the same in Detroit, where stylish new dining spots seem to open almost weekly. Chartreuse Kitchen & Cocktails, which debuted this month in Midtown, plans to eventually add brunch to its repertoire, joining several of last year's successful newcomers, including Selden Standard, Dime Store and Gold Cash Gold.

Last week, Joe Muer Seafood at the RenCen resumed its upscale midday Sunday meal to capitalize on its wide views of the Detroit River and its coveted patio seating, also facing the water. The white-tablecloth restaurant began brunch last May but ended it in the fall after attendance declined.

"As long as the weather is nice, people seem to be more interested" in brunching, says owner Joe Vicari. The views and patio "are a big attraction," he adds. The menu ranges from deviled-crab-and-bacon Benedicts and shrimp and grits to waffles topped with bananas, walnuts and caramel sauce, along with bottomless Bloody Marys and Mimosas.

Bistro 82's Scott Sadoff, director of operations for parent company AFB Hospitality Group, also sees spring and summer as prime season for brunch's relaxed, leisurely pace and more adventurous menus.

The upscale Royal Oak restaurant — which served a memorable brunch last summer before suspending it last fall — is bringing it back May 31.

"We're doing our brunch seasonally, from Memorial Day to Labor Day," Sadoff said. "As the weather turns, you see a lot more people walking up and down the streets and wanting to get out and experience everything the cities have to offer, and we just want to be a part of that," he says.

Many of last year's most popular entrées will be back, he says, including a luscious oatmeal-style quinoa dish and a decadent, Asian-accented pork belly Benedict.

Yet another Royal Oak brunch will debut in June, when the newly renovated Andiamo Trattoria on Main Street will begin service, Vicari noted.

From a business perspective, brunch is beneficial in several ways, says Epicurean Group president Eric Djordjevic. The company's Lakes restaurant, adjacent to the Met Hotel in Troy's Crooks Corridor, introduced Sunday brunch a month ago.

One of its most popular menu options is a design-your-own Benedict, choosing among proteins that range from rib eye to crab cakes, several different breads and five sauces.

By offering brunch, "We're trying to target folks who live in the area," he said. Guests rarely dine out more than once a day, and Sunday nights are slow because people are winding down after the weekend. With brunch, "we're trying to capture business during a time of day when people are out and active, after church and running errands and things like that," he said.

It's also a good marketing tool, he added: "It gets people in the door to experience a less-expensive meal period and increases familiarity with our brand."

For brunch lovers looking for new places to try this spring, here's a selection of ones that have opened since around this time last year, listed alphabetically. As always, it's smart to call to confirm hours and ask whether reservations are recommended.

220 Merrill, Birmingham: Attractive, diverse menu ranges from cold smoked salmon to crispy chicken-and-waffles and build-your-own omelets. Stylish crowd; busy bar. (220 E. Merrill; 248-646-2220; www.220restaurant.com)

DFP Brunch Addison
Stuffed berry French toast at Addision Eatery in Midtown Detroit is garnished with fresh berries and Melba sauce and served with warm maple syrup. Photo Nov. 2, 2014, by Sylvia Rector, Detroit Free Press (Photo: Sylvia Rector, Detroit Free Pres)
Addison Eatery, Detroit: "American cuisine with a twist" in a 1905 Albert Kahn-designed former hotel on Woodward, just north of the Fox entertainment district. Generous portions; pretty plates. (3111 Woodward; 313-832-3111. www.addisoneatery.com)

DFP Brunch Ale Mary.jpegBuy Photo
Huevos rancheros is on the brunch menu at Ale Mary's Craft Beer Hall in Royal Oak. (Photo: Sylvia Rector/Detroit Free Press)
Ale Mary's Craft Beer Hall, Royal Oak: Small place but big flavors in a from-scratch menu. Look for braised short-rib hash, huevos rancheros, Benedicts, lemon ricotta pancakes and more. Beeramisu for dessert. (316 S. Main; 248-268-1939 and www.alemarysbeer.com)

DFO Brunch Bills.JPGBuy Photo
Eggs Benedict with pit ham, poached eggs and hollandaise at Bill's in Bloomfield Hills. (Photo: Sylvia Rector/Detroit Free Press)
Bill's, Bloomfield Hills: Dishes run from deluxe and decadent to modern and health-conscious; clubby, classy setting. Served both Saturday and Sunday. Look for chalkboard specials; order the James Beard's Hash Browns. (39556 Woodward; 248-646-9000. www.billsbloomfieldhills.com)

DFO Brunch Bird Bread.JPGBuy Photo
The Tomato Benedict is on the brunch menu at The Bird and the Bread restaurant in Birmingham. (Photo: Sylvia Rector/Detroit Free Press)
The Bird and The Bread, Birmingham: Casual setting suitable for families; good for larger parties. Big menu includes many non-brunch dishes in addition to Benedicts, scrambles, pancakes, etc. (210 S. Old Woodward; 248-203-6600. www.thebirdandthebread.com)

DFP Bistro 82Buy Photo
Bistro 82's quinoa "oatmeal" is a favorite at brunch, resuming May 31. Cinnamon-kissed quinoa combined with diced Granny Smith apple, raisins and nuts are topped with blueberries, strawberries and bananas. (Photo: Sylvia Rector Detroit Free Press)
Bistro 82, Royal Oak: Brunch begins May 31. French-inspired dishes beautifully presented at nice prices. Menu ranges from avocado toast with shirred egg to seafood hash to Greek yogurt panna cotta with granola. (401 S. Lafayette; 248-542-0082. www.bistro82.com)

DFP Brunch MOCAD.jpgBuy Photo
The Sunday brunch menu changes weekly at Cafe 78 in the Museum of Contemporary Art in Detroit (MOCAD), where guests enjoy espresso drinks, pastries, stylish small-plate dishes, music and pop-up shopping. (Photo: Sylvia Rector Detroit Free Press)
Café 78, Detroit: Located in the Museum of Contemporary Art Detroit (MOCAD). Stylish small plates and craft cocktails, pastries, Anthology coffee, music, art and pop-up shopping. Spare, urban space befitting its art-museum location. (4454 Woodward; 313-784-9636. www.cafe78detroit.com)

DFP Brunch Dime.jpg
Sausage hash with a fried egg, spicy sauce and microgreens at Dime Store in downtown Detroit. (Photo: Josh Taylor)
Dime Store, Detroit: Casual self-described "American brunch bar" downtown. Bennies, breakfast sandwiches and hashes including "duck bop" with confit duck and Korean BBQ glaze. Liquor license. (719 Griswold, 313-962-9106. www.eatdimestore.com)

In Corktown, Gold Cash Gold's opening brunch menu includedBuy Photo
In Corktown, Gold Cash Gold's opening brunch menu included a rustic chorizo frittata with onions and peppers. (Photo: Sylvia Rector, Detroit Free Press)
Gold Cash Gold, Detroit: Rustic but modern menu features local, seasonal ingredients and big flavors. House-baked breads; diverse cocktail list. House specialty: pickle-brined fried chicken and waffle. (2100 Michigan in Corktown; 313-242-0770. www.goldcashgolddetroit.com)

Wheat pancakes topped with warm three-berry sauce,Buy Photo
Wheat pancakes topped with warm three-berry sauce, candied pecans and powdered sugar were featured on the Grille Midtown's opening brunch menu in 2014. The restaurant is in Detroit. Photo 2014 by Sylvia Rector Detroit Free Press. (Photo: Sylvia Rector Detroit Free Press)
The Grille Midtown, Detroit: Diverse menu ranges from a pulled-pork nachos starter to a half-dozen entrée salads, jambalaya hash bowl, Grand Marnier French toast and burgers and sandwiches. Moderate prices; attractive space. (3919 Woodward, 313-832-0892 and www.thegrillemidtown.com)

DFP MuerBuy Photo
Shrimp and grits at Joe Muer Seafood's new Sunday brunch is served with poached eggs, Swiss chard and étouffée sauce. (Photo: Sylvia Rector Detroit Free Press)
Joe Muer Seafood, Detroit: Upscale menu and attentive service at the RenCen. White-tablecloth setting with wide Detroit River views; some patio seating. Try the Joe Muer Benedict with deviled crab and bacon. (400 Renaissance Center; 313-567-6837. www.joemuer.com)

DFO Brunch Lakes.JPG
The New Yorker at the Lakes in Troy, features herbed cream cheese, smoked salmon and capers. (Photo: Leta Crisman)
Lakes, Troy: Atmospheric setting with a nautical theme. Menu offers wide price range and diverse dishes, including build-your-own Benedicts, prime rib and chicken-and-waffles. (5500 Crooks; 248-646-7900.www.lakestroy.com)

DFP Brunch Root.JPGBuy Photo
Buttermilk-fried chicken breasts and Belgian waffle at The Root Restaurant in White Lake Township. (Photo: Sylvia Rector/Detroit Free Press)
The Root Restaurant & Bar, White Lake Township: Hearty dishes with sophisticated flavors. Standouts include chicken-and-waffles, house-made lox and lemon ricotta pancakes. Stylish and laid back. (340 Town Center Blvd.; 248-698-2400. www.therootrestaurant.com)

House-made biscuits and gravy with house-made breakfastBuy Photo
House-made biscuits and gravy with house-made breakfast sausage and scallions is featured on the brunch menu at Selden Standard in Detroit. (Photo: Sylvia Rector, Detroit Free Press)
Selden Standard, Detroit: Always something new on chef Andy Hollyday's small but excellent, ever-changing seasonal menu of shared plates. The must-have side dish is wood-grilled pork belly with sweet chile-maple glaze. (3921 Second; 313-438-5055. www.seldenstandard.com)

The braised beef short rib hash skillet on the brunchBuy Photo
The braised beef short rib hash skillet on the brunch menu at the Stand in Birmingham is topped with two eggs and includes diced fingerling potatoes and onions, spring pea shoots and fresh thyme. (Photo: Sylvia Rector, Detroit Free Press)
The Stand Gastro Bistro, Birmingham: Relaxing atmosphere, great service and refined but approachable menu by chef Paul Grosz in an airy, white-tablecloth setting. Braised beef short-rib hash is a favorite. (34977 Woodward; 248-220-4237. www.thestandbistro.com)

At the Yemans Street pop-up in Hamtramck, chef Jeremy
At the Yemans Street pop-up in Hamtramck, chef Jeremy Kalmus' ever-changing Sunday brunch menu includes dishes like this version of eggs Benedict, served with a cornbread base. (Photo: Jeremy Kalmus)
Yemans Street, Hamtramck: Brunch begins Sunday at this attractive, permanent pop-up location with veteran chef Jeremy Kalmus presiding. Menu changes weekly. Dishes are a la carte. Walk in; no reservations needed for brunch. (2995 Yemans;www.yemansstreet.squarespace.com)

Contact Sylvia Rector: 313-222-5026 and srector@freepress.com. Follow her on Twitter @SylviaRector.
View Article >