Royal Oak Restaurateur's Big $10,000 Jaw-Dropping Moment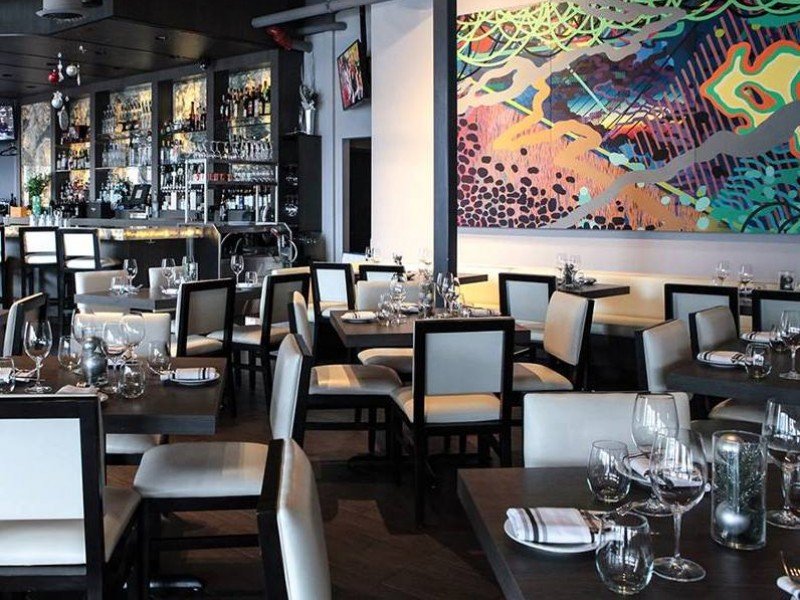 February 13, 2015 | Patch.com
Guests at a stylish Royal Oak restaurant got a sweet surprise Wednesday.

The upscale Bistro 82, which offers sophisticated twists on French cuisine, showed some serious love to its customers – to be exact, $5,182.19 worth of love – when owner Aaron F. Belen picked up their checks, the Detroit Free Press reports.

Nice, right?

The gesture is better yet.

AFB Hospitality Group, which owns Bistro 82 and Sabrage, an upscale lounge and nightclub above the restaurant, matched the generosity with $5,182.19 gift to the Royal Oak Boys & Girls Club.

The surprise gesture was Belen's way "of saying thank you to the people who've been loyal supporters and helped me fulfill our dream of bringing these two concepts to Michigan and Royal Oak." Belen like's the Boys & Girls Club mission of "giving kids a good path to go down," he said, noting youths involved in the program learn they can succeed if they stay focused and pursue their dreams.

"I really wanted to give back to everybody who has been so supportive of us," Belen told Crain's Detroit Business. "On so many levels we have had wonderful guests, wonderful associates and wonderful friends and family who have been very loyal to our cause. Plus, I wanted to directly help somebody who is in the city we do our business in. What's better than helping kids?"

Related:

Two of Detroit Metro's Best New Restaurants Are In Royal Oak
The gesture caused guests' jaws to drop to their fine china plates.

Some guests "almost didn't believe it," said Justin Near, whose public relations company represents Bistro 82.

"Guests were thanking everyone they could – the servers, the hostesses, even the valet," he said.

Diners may have had an inkling something was up after mention in a radio interview of "a unique surprise" Wednesday night to celebrate the restaurant's one-year anniversary.

"They probably thought it would be something like a flute of champagne or complimentary dessert," he said.

Belen said Bistro 82 exceeded its first-year projections,and his company is "currently looking at adding new concepts" in still-to-be-determined locations.

Bistro 82, No. 2 on the Detroit Free Press list of the 10 Best New Restaurants opening in 2014, is located at 401 S. Lafayette Ave.
View Article >