Readers' Choice Best New Restaurant: Bistro 82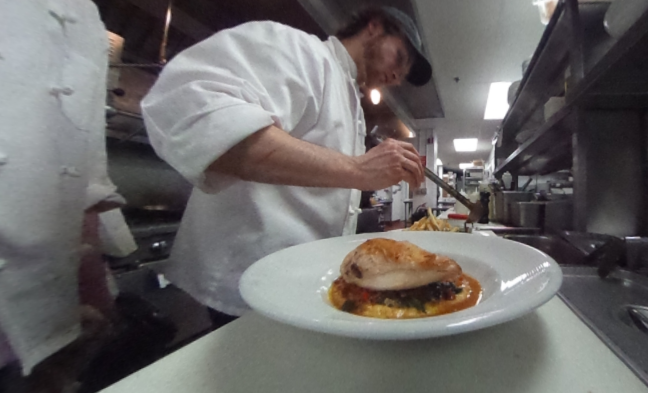 February 18, 2015 | Detroit Free Press
Diners have spoken: Bistro 82 in Royal Oak is the Free Press Readers Choice Best New Restaurant of 2015.
"We were pleasantly surprised," owner Aaron F. Belen said after votes were tallied from the roughly weeklong online voting period in which readers were asked to declare their favorite of the many new restaurants that opened in metro Detroit between Jan. 1 and Dec. 31 last year.

He credited his employees for the win. "Our associates provided the very,very consistent and excellent experience that people have responded to," he said. "It comes down to execution."

But it is also the restaurant's style and character that make it stand out, he added. "People gravitate to the fact that it's cool and unique. It's a major-market experience ... that does not feel like it's in Michigan. I built it to say that — that you don't have to go out of town to experience that. That's what makes us unique and I think that's why we won."

The restaurant, which opened last February, features a refined, contemporary approach to French bistro cuisine, served in a sleek, sophisticated dining room decorated in white, gray and black with a long glass wall overlooking the street, vivid modern art paintings and a glowing onyx bar at the entrance.

"Not to knock other places," but many look and feel alike, he said. "This really feels different from other options in the market," Belen said.

Executive chef Derik Watson's food complements the setting perfectly with beautifully composed plates, the finest ingredients, and the kind of deep, clean, balanced flavors that come from classic techniques. The menu ranges from towers of fresh seafood and imaginative starters to entrées that include rich, braised meats, fresh pan-seared seafood and artful desserts.

The Readers' Choice Best New Restaurant voting followed the Free Press' selection of Detroit's Selden Standard as the 2015 Restaurant of the Year and the naming of the year's 10 Best New Restaurants — a list that put Bistro 82 second behind Selden Standard.

Other new restaurants on the Top 10 list were Wright & Co. in Detroit; Antietam, Detroit; Bill's, Bloomfield Hills; Ale Mary's Craft Beer Hall, Royal Oak; Gold Cash Gold, Detroit; Johnny Noodle King, Detroit; the Bird & the Bread, Birmingham, and Top of the Pontch, Detroit.

Contact Sylvia Rector: 313-222-5026 and srector@freepress.com. Follow her on Twitter @SylviaRector.


View Article >