Owner of Bistro 82 buys dinner for all guests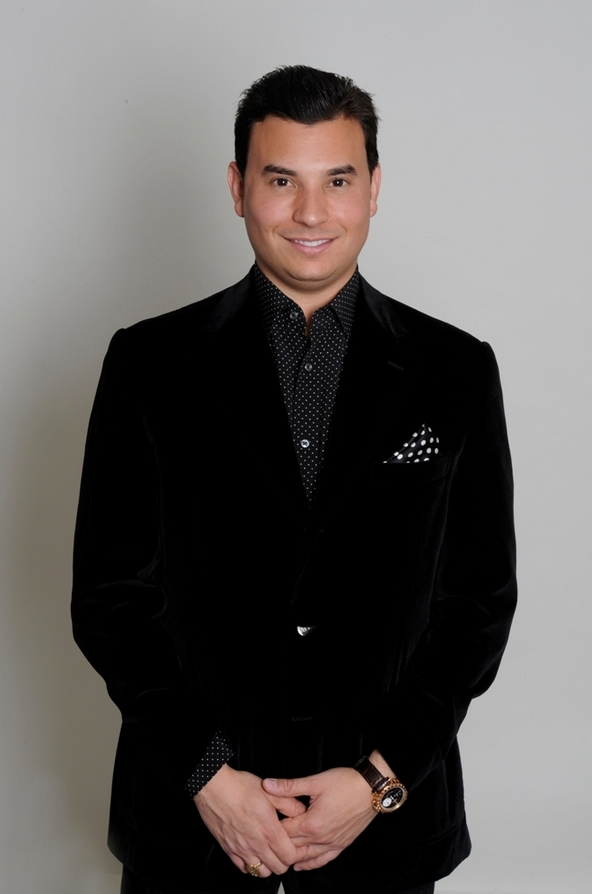 February 12, 2015 | By Stephen Frye, The Oakland Press
Diners at Bistro 82 in Royal Oak were treated to a surprise Wednesday night: Owner Aaron Belen paid their dinner tabs in honor of the restaurant's first anniversary. And now he'll be donating the night's revenue -- $5,182.19 -- to the Boys & Girls Club in Royal Oak.

"I really wanted to give back to everybody who has been so supportive of us," said Belen. "On so many levels we have had wonderful guests, wonderful associates and wonderful friends and family who have been very loyal to our cause. Plus, I wanted to directly help somebody who is in the city we do our business in. What's better than helping kids?"


Aaron F. Belen celebrated the first birthday of his restaurant, Bistro 82, by covering patrons' dinner bills.
Belen opened Bistro 82 and nightclub Sabrage on the corner of Fourth Street and Lafayette Avenue in downtown Royal Oak last year after spending "millions" buying and renovating the 9,500-square-foot building. (At the time, our former restaurant writer said it could be the region's next best restaurant.)

But Belen is more than a restaurant owner; he prides himself on being a mashup of hospitality and real estate savvy. "It's important for me to be able to see the longer term viability of the real estate component, not just sell food and alcohol," said Belen, who runs everything under the banner of AFB Hospitality Group. "Being able to do all of that in a one-stop shop formula attracted me."

So, on the eve of Bistro 82's first anniversary, I checked in with Belen to see how the first year treated him and what he expects for the second.

Crain's: Tell me about year one. How was business?

Belen: Year one for us was definitely an exciting year. We were really able to have our true concept shine within the city and within the metro Detroit area.

When we first opened, a lot of people were really skeptical about what it is that we do, from our dining to our nightlife component. Some people believed that there wasn't really demand within the Royal Oak corridor for dining of this caliber and nightlife on that level. We've been able to show all the doubters that there is a need and we filled that void in the market place.

Crain's: How did you do that?

Belen: I never lost the idea that you have to follow your dream and follow your vision. People were telling me we're overshooting the market, that this is Michigan, this isn't Chicago. But I never lost the idea. A year later, I can comfortably tell you I have strong business.

Crain's: What should we expect for year two?

Belen: Year two will be about consistency. We will consistently be providing a quality of service, quality of ingredients and quality of experience.

Crain's: Should we expect any menu changes?

Belen: We have our staples, but our chefs, they are constantly pushing the envelope and trying stuff. We go around what's fresh and seasonal. I would say over the next year people would come to see more creative stuff coming out of the kitchen.

Crain's: What challenges do you see in year two?

Belen: Keeping everybody focused and keeping everybody excited. The first year you have that new car smell. How do we keep that going in year two?

Crain's: Are you considering opening any other locations?

Belen: I'm very focused on growth of AFB Hospitably Group and finding out what the next step is. But I certainly don't want to make a mistake and make the wrong bet. I'd rather take my time with expansion than just opening up five places.

We understand business. We are not one dimensional. I understand what it takes to be successful and what it takes to be unsuccessful. We are really focused on doing the right thing.

Crain's: What advice do you have for other chefs and entrepreneurs opening restaurants? Or is there something you wish you could convince new restaurant owners to stop doing?

Belen: Lately, I've been reading a lot of press and what I've noticed is that people are consistently talking about the next project when they just opened up their first or second place. It's always about running before you walk. There is a syndrome in the business. It's about owning 100; I'd rather have one great place than 100 bad places.

Crain's: Why is that? What causes that syndrome?

Belen: It's viewed as the more places you have, the more legitimate you are and the more successful you are. But the restaurant and bar business is a lot of smoke and mirrors. A lot of people just hang on, they don't run the place properly. They don't have their quality of standards in place. It's just about the next opening or people trying to get press or all these other things that aren't pure and aren't about trying to do the right thing.

Crain's: If you were opening Bistro 82 today, are there areas other than Royal Oak that you would consider both from a real estate and a restaurant perspective?

Belen: I really love the Woodward corridor, from Bloomfield all the way into Ferndale. And Detroit is certainly gangbusters right now. Everyone and their uncle wants to open in Detroit. But I'm unclear what my next stop would be.

I think there are a lot of wonderful markets. Ferndale is really a great market right now. Ferndale is an approachable market and real estate prices haven't really skyrocketed like the Royal Oak/Birmingham markets have. It's very expensive to open in Birmingham.
View Article >