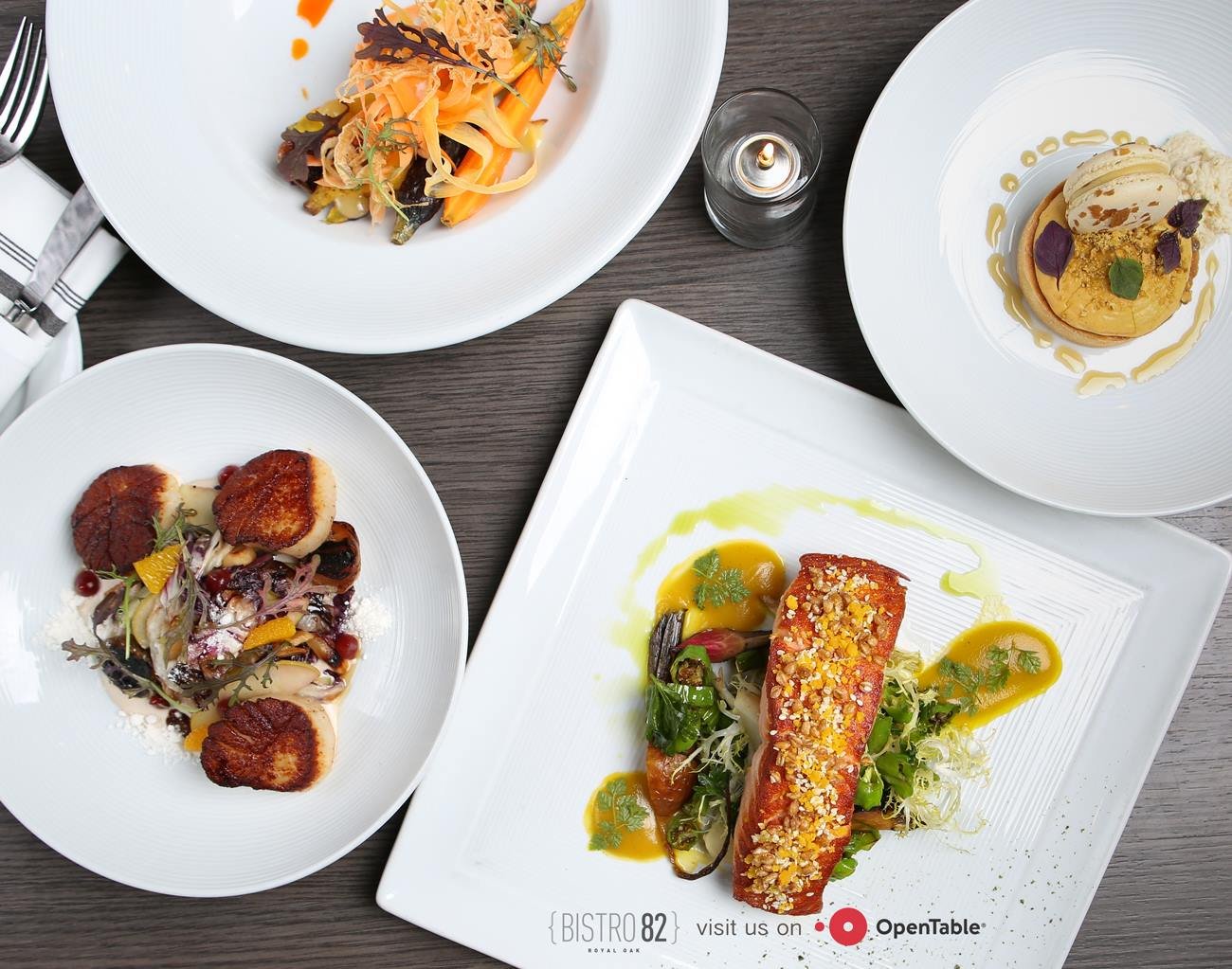 October 13th, 2016 | Don't Miss Specials
DON'T MISS SPECIALS There's a handful of fantastic new
specials on the menu at Royal Oak's Bistro 82 (401 S. Lafayette
Ave.) just in time for fall. Executive Chef Derik Watson has revamped
some guest favorites with seasonal flavors that pair perfectly with its
ever-growing wine program. How he made the time to invent these
amazing new dishes I'll never know, as Derik is also now serving
as the executive chef at AFB Hospital Group's new sister restaurant,
The Morrie. Hitting the menu is a new carrot salad, which
features roasted carrots with a hickory-smoke
vinaigrette, buttermilk pudding and a dehydrated
pickled shallot — the dish is both vegetarian and gluten-free. The Scottish
salmon is now paired with a vanilla beet puree,
baby turnips, baby beets, frisee and shishito peppers.
One of my favorite dishes is their roasted cobia, which, for the
season, is paired with a phenomenal butternut parmesan risotto,
edamame, maitake mushrooms and baby kale. Finally, don't miss
the sea scallop served with a chestnut puree, radicchio, apple,
salisfy, cranberry coulis and white chocolate.
Enjoy any (or better yet all) of these truly elegant dishes on a
Wednesday night with any bottle of wine regularly priced at $100 or
less for half-off. Its $25 filet and cabernet pairing every Tuesday is
also a total steal for the price, and the steak is absolutely to die for.
View Article >